Friends, Friends FRIENDS!!!!!

(and other links)
---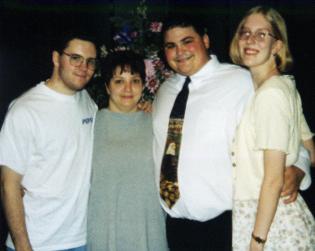 Eric, Crista, Ethan, and Beth.
---

The Love of my Life, Beth Harper!


For the ULTIMATE in roommating expierience, The Mighty Ericles!


More Friends!! Crista Slartibartfast!


The Greatest Talker...in THE WORLD!


Send someone a Virtual Bouquet!

Other pages I've designed:



Where I've been learning: Lock Haven University Music Department!


Where I've been playing: Lock Haven University Band!


---